Wear GoPro Remote
Wear GoPro Remote is an Android Wear application that allows full control of a GoPro camera.
Some features are:
Change camera mode (Video, Photo, Burst, Time lapse)
Change video resolution and frame rate.
Change Time lapse interval.
Fire shutter to take pictures, start/stop video and see a small preview of the picture taken.
Fire shutter by shaking your hand (Great for selfies).
Image gallery to browse images on Camera.
Set basic settings like Spot Meter, Beep volume, Upsidedown, LEDs.
Locate camera.
Power off/on camera.
Screenshots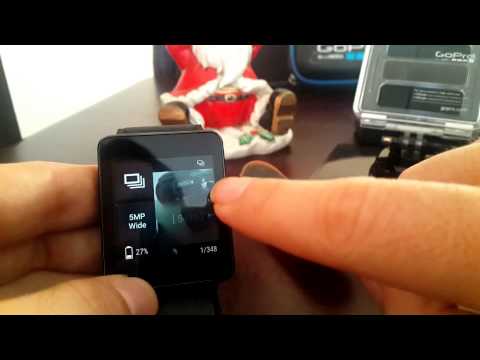 Things to do
Make compatible with all GoPro models (currently tested on Hero3 White only).
Live preview on watch (Nice to have but not essential).
Improve UI design.
Test on round watches.
New icons.
Code documentation.
Correct battery indicator.
Autodetect GoPro WiFi password. Done!
Unit tests.
Thanks to: