Coloring book : Cat's adventure
Your child should be kept constant supervision? He is full of energy and you don't have time to keep an eye on him? In this case «Coloring book: Cat's adventures» is your rescue! Let your fidget color our cute kittens and enjoy long-expected peace and quiet! 20 funny pictures, contained in the app, will go a long way. Unlike other colorings, images in this app are gradient, which makes them more colorful and intense and the process of painting – more captivating. That's why both children and adults will like the app.
Video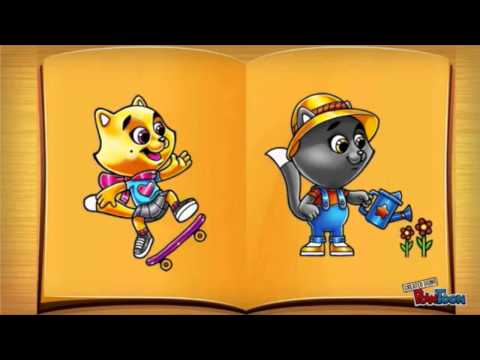 Downloads
License
Copyright 2014 Zaiats Alexei

Licensed under the Apache License, Version 2.0 (the "License");
you may not use this file except in compliance with the License.
You may obtain a copy of the License at

   http://www.apache.org/licenses/LICENSE-2.0

Unless required by applicable law or agreed to in writing, software
distributed under the License is distributed on an "AS IS" BASIS,
WITHOUT WARRANTIES OR CONDITIONS OF ANY KIND, either express or implied.
See the License for the specific language governing permissions and
limitations under the License.